Unable to update the firmware for your DJI Mavic mini?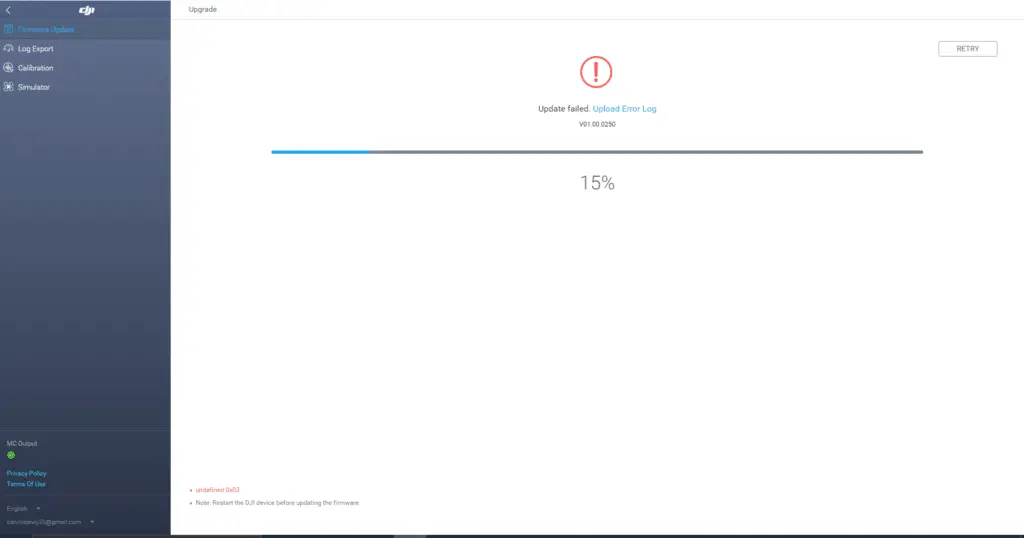 Mavic mini has been the most problematic drone DJI has ever made. To keep the weight under 250 grams DJI had to make different prototypes of different parts, which lead to causing hundreds of problems, both software and hardware.
Lucky this is one of the easiest problems you could have on a Mavic mini, trust me there are worse, however it is not something you can ignore or say I will come back to it later.
I had this problem about a month ago, after contacting DJI, reading a bunch of forums, hours of frustration, and trying different things, I fixed it and saved myself hundreds of dollars, and so I thought I could do the same for others.
How to fix mavic mini's fimware update failing
If you are unable to update Mavic mini's firmware try hard resetting it, then use the latest version of DJI assistant and refresh the firmware, and make sure you download the right version of the software from DJI's website. If that doesn't seem to work you can try downloading the firmware from 3rd party websites.
There is no definite way to fix this problem, so, I will list out ways I think will fix the issue.
1. Refresh the drones firmware in DJI assistant 2
If updating the firmware is not working the first thing that you should do is try to refresh the current firmware then try to update.
To do that-
Power on the drone
Download the proper dji assistant for your drone
Connect it to your computer using the USB cable DJI provides
Open the software on your laptop
Log in to the DJI Assistant 2 app and select your drone
Next, you will see the firmware version
Tap update and choose the latest version
If it is already the latest version click refresh
Repeat process with every battery you own
you can also refresh the firmware in DJI go 4 app.
2. Factory reset your drone and controller
Open DJI Assistant 2
Now click on the Factory Reset.
Update: the factory reset feature for mavic mini has been removed
Since the factory reset feature is removed you can try clearing chance uninstalling and installing DJI do 4 app.
To reset the contoller
Turn on the controller, without the aircraft
Press C1, C2, and shutter (top right button nearest antenna)
Hold for about 5 seconds
Until it beeps (D-DDD), then turn the controller off.
3. Refresh the batteries firmware
After refreshing the drones current firmware do a battery firmware refreshing with every battery you own.
Final choice
If none of the methods fix it, you can send it to DJI to get it professionally done but that can cost you a lot including shipping and after you hand it to DJI it can take up to 15 days till they send a replacement, and it can even take longer if you don't live in the united states
If you are located in Armenia, you may contact the local dealer or DJI's support via email to start a case and send the unit back.