What to do if Your New Mavic Mini Battery is Not Charging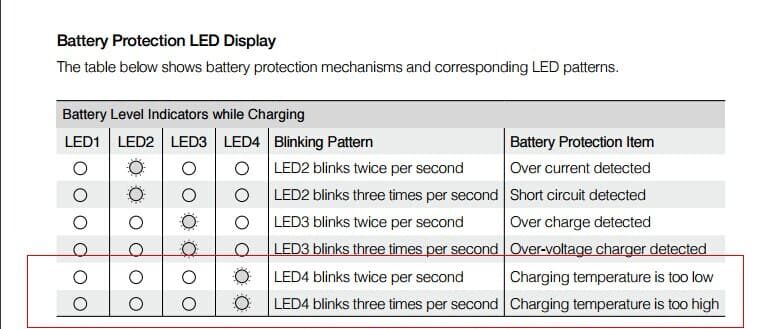 Mavic mini has been the most problematic drone DJI has ever made. To keep the weight under 250 grams DJI had to make different prototypes of different parts including the battery which lead to causing hundreds of problems, and one of the problems is the battery not charging and DJI doesn't seem to come up with a solution.
So I bought a new Mavic mini for a friend couple of weeks ago and there was no charging brick supplied with the unit, just a cable. and so we plugged the mini on my iPhone brick and we get 2 blinking lights for hours, but it is not taking charge. Then after contacting DJI, reading a bunch of forums, hours of frustration, and trying different things, I fixed it and saved myself a hard time so I thought I would do the same for others.
Lucky this is one of the easiest problems you could have on a Mavic mini, trust me there are worse.
So Why is your mavic mini not not charging and How do You Fix it?
If your Mavic mini is not charging it means it is in hibernation mode, so it is recommended you give it at least 3-4 hours before going further. You also might need a more powerful charger, it supports an output of 12V-1.5 A 9V-2A and 5V-3A. If that doesn't seem to work send the drone to DJI for replacement.
However, this problem can be caused by different things, both software, and hardware and it can be hard to ascertain, Here are some things that might be causing it.
Unsupported power cable or brick
A faulty battery
A software problem that can be fixed with a firmware refresh
A faulty Hardware, like a loose wire.
there is no definite way to fix this problem, so, I will list out ways I think will fix the issue.
1 Give it time to get out of hibernation mode
Batteries cant hold a charge and will actually drain or lose power even if you don't use them and that can damage the battery, so to save the battery life DJI batteries go to hibernation mode when not used for some time, and that is why a battery that has been stored for a long time will not charge until you bring it out of hibernation mode that is most probably why you Mavic mini battery seems it is not charging.
to get the battery out of hibernation mode-
Switch on battery – one quick press followed by a press that lasts 3 seconds.
plug it into your DJI charger.
The battery will eventually come out of hibernation mode without you needing to do anything, it can take hours
2. Change the charging brick
To get the battery out of hibernation mode you need more power than usual so if you are not using the charger that came with the drone that can be the issue
I was using iPhone charging brick because my mini didn't come with a charging brick but when I swapped to a fast charger and it seemed to do the trick.
The DJI Mavic Mini's intelligent flight battery charger supports an output of 12V 1.5 A / 9V 2A / 5V 3A. It is better if you use an approved DJI charger for this because there is no guarantee that any third-party or phone charger can kick the battery out of hibernation.
3. Refresh the batteries firmware
So if you can somehow get the battery out of hibernation and charge it to 30% you can do a firmware update and a refresh
If DJI go tells you to update the batteries firmware great if not connect your drone to DJI assistant and do a firmware refresh with every battery you own.
4. Factory reset your drone and controller
If you tried everything and nothing seems to work, you can try factory resetting the drone in DJI assistant.
This is really not important if you have already refreshed the firmware, but just in case there is still some error in the software that hasn't been solved with a firmware refresh.
First, Install the DJI Assistant 2 Program on your device, make sure you download the proper one.
Connect your drone to your laptop using the USB cable provided, and wait for the software till it detects your drone
You'll be able to see your drone on the Connected Devices screen. Select your drone and then click on confirm.
Click on Firmware Update. After that, you'll be able to see the "Restore factory defaults" button.
Click on the factory reset button and then confirm when you are asked to confirm the reset. A progress bar will pop up showing the progress of the reset. You'll be notified when the reset is complete.
Note: After a factory reset you have to calibrate everything again
Final choice
If none of the methods fix it, you might have to send it to DJI, so if the drone is new DJI will send you a replacement without any cost.
After you hand it to DJI it can take up to 15 days till they send a replacement, and it can take longer if you don't live in the united states
If you are located in Armenia, you may contact the local dealer or DJI's support via email to start a case and send the unit back.