5 things to do if DJI fly app is not installing on android phone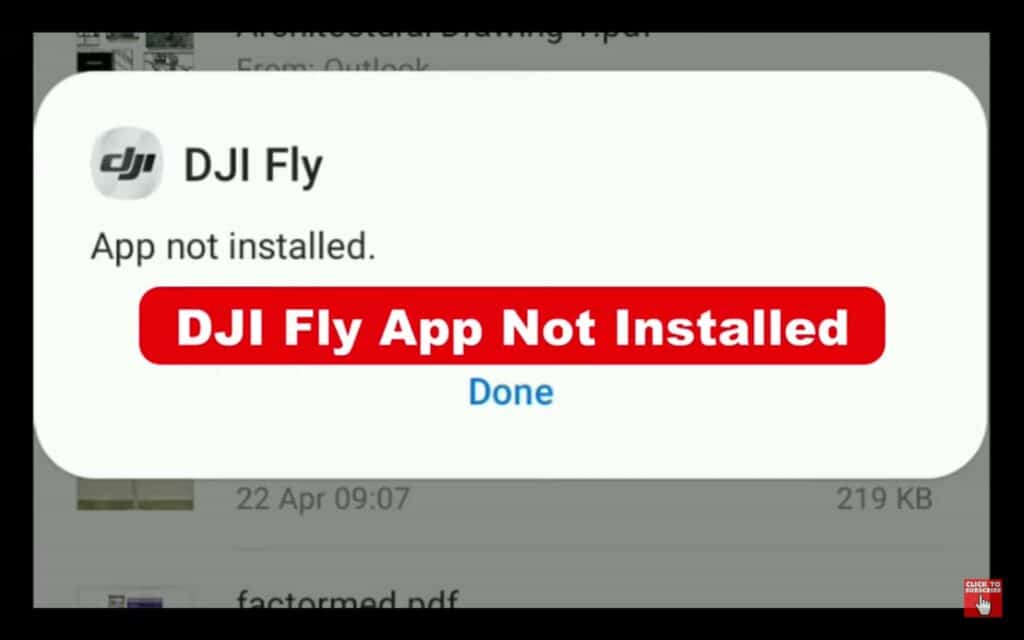 I had a problem with DJI fly where it was not installing on my android smartphone.
Then I went on google and no one understood what the issue was, and I was baffled to read people suggesting to buy a new phone as if a new smartphone is sold for 10 bucks.
And this error is not something you can ignore or say I will come back to later, because you basically can't use your drone without the DJI fly app
Then I contacted DJI but they didn't help me solve the problem, anyways after reading a bunch of forums, hours of frustration, I finally solved mine so I thought I could do the same for others
Why is DJI fly not installing on your phone
If DJI fly is not installing on your phone it usually means installing from unknown sources is disabled, if that doesn't seem to work you can also try installing the app from the galaxy store, or try downloading previous versions of the app, also make sure your android version is 6.0 or above.
Now there is no one way to fix this problem, it is trial and error, so I will mention what helped me fix the issue and I will mention other troubleshooting methods you should also try.
However, first make sure if the app is compatible with your smartphone, the list down below shows compatible phones-

1. Try installing DJI fly from the galaxy store

If you have an android phone specifically from Samsung there is a great place to download applications from and it is the galaxy store.
Just like Play Store, Galaxy Store has a variety of apps including DJI fly and other DJI apps, so if your phone is Samsung instead of downloading from the play store or directly from DJI website you can download the app from the galaxy store plus it is safe to download and install apps.
However, before downloading the app make sure the previously downloaded version is completely wiped off from your phone.
After downloading the app it will install automatically if not install it manually and it will be ready to go.
2. Enable installing from unknown sources
1) By default, you will only be able to install apps from the Google Play Store, however by enabling the unknown source setting, you will also be able to install apps from other sources.
Tap Settings icon on the home screen to open the Android device settings
scroll and Tap Security & privacy
tap Additional settings in the Settings menu
Tap the Unknown sources setting to enable it
2) Download the APK you want to install
3) Tap the downloaded APK file to install it on your Android device.
3. Try installing previous versions of DJI fly
If the current version of the DJI fly is not installing you can trydownloading previous versions of the app.
You can find the previous in various 3rd party sources, but make sure it is a trusted source because there are a lot of virus infected apps out there
4. Clear cache on your phone and restart
Clearing your cache on Android can free up valuable space and resolve issues with your phone's battery, speed, and security. Old cached data can corrupt, causing larger performance problems, so try clearing the cache and restarting the phone.
Go to the Settings menu on your device.
Tap Storage. Tap "Storage" in your Android's settings. …
Tap Internal Storage under Device Storage. Tap "Internal storage." …
Tap Cached data. Tap "Cached data." …
Tap OK when a dialog box appears asking if you're sure you want to clear all app cache.
5. Download the fly app from Huawei app store or others
If you have other android phones that are not from samsung like Huawei, HTC, and so on, most of them have their own app store like for example Huawei has an app called app gallery which has as many apps as play store and you can find DJI fly and other DJI apps there
other choices
if DJI fly doesn't seem to work on your mobile device and you don't see yourself investing on another smartphone soon you can try other apps like litchi and autopilot
Litchi is one of the best known alternative software solutions to fly your DJI drones, unlike DJI fly the app supports almost every DJI drone and it gives you more versatility, and freedom on your drone.
Autopilot is another alternative to litchi and DJI fly even though i haven't tried it it has many great reviews and i suggest you to look in to those two