5 Things to Try if Mavic Pro Controller doesn't To DJI Flight Simulator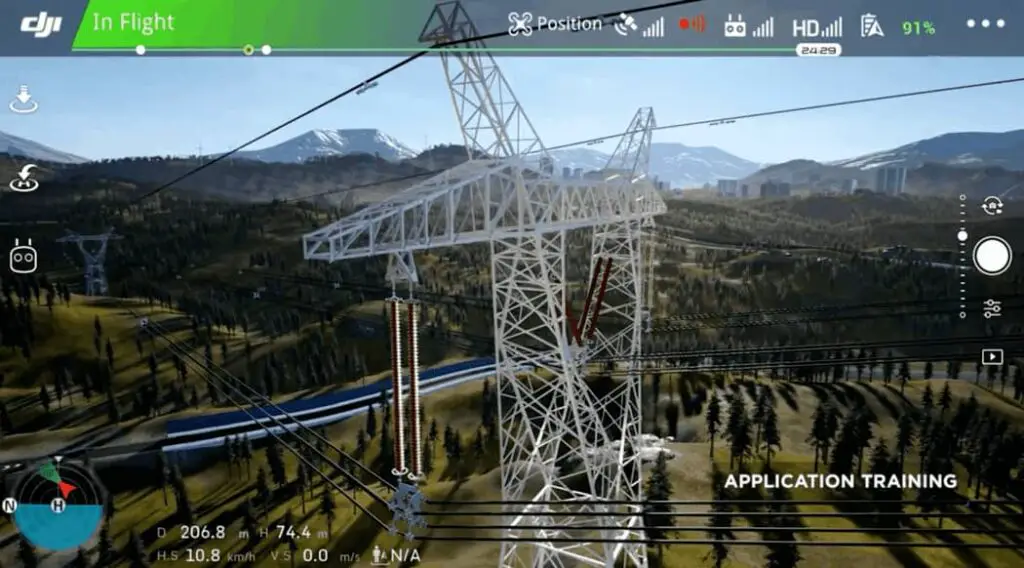 Out of the few DJI controllers that are not compatible with flight simulator, Mavic pro's controller is one of them, DJI use to claim they will make them compatible with a software update but years have passed without that happening.
For now "the controllers that are supported by the flight simulator are Phantom 4, Phantom 4 Advanced, Phantom 4 Pro, Phantom 4 Pro V2.0, Lightbridge 2, M600 Pro, and Mavic Air."
However, people have found ways to connect the incompatible controllers including Mavic pro's controller with the software.
Before understanding why they don't connect it is important to understand why
DJI Mavic Pro controller cannot to DJI flight simulator because the driver in the controller isn't signed by DJI and your computer is trying to protect you from unknown devices. To connect it you should download and allow the driver manually or you have to disable driver signature enforcement.
But that is not always the case, the reason can be-
The system requirements are not being met
You are using a faulty cable
Your controller is using an outdated firmware
Let us start off with a fairly complicated troubleshooting method that is guaranteed to fix the problem then I will mention other methods you should try as well
1. Disable driver signature enforcement
Disabling driver signature enforcement basically means making your computer trust your controller to allow it to run its driver on it
I highly recommend you watch the video below where you will see how to successfully connect your Mavic pro controller to the DJI flight simulator. if you cannot watch the video, don't worry I will explain it step by step to you in the next section.
First you have to have DJI assistant 2 installed in your computer
To start off, restart your computer while holding the shift key to reboot it to a special mode
Once it restarts there will be a menu, click troubleshoot
Click on the advanced option
Then click "startup settings" in some computers click "see more startup options" then "startup settings"
Click restart
Final step for the first part click disable driver signature enforcement by clicking number 7 on your keyboard
Next you need to install DJI assistant 2 just like you have done previous time the only thing that will be different now is at the end windows will warn you saying "windows can't verify the publisher of this driver software are you sure you want to install' it" agree and you are good to go.
Note: this is a one-time solution you will have to do this again whenever you want to connect the controller to the simulator
If you have DJI assistant already installed
connect your controller to your computer
go to device manager
right click on cdc and update driver click on the folder where the driver is located
finally there iwll be a windows pop-up click install driver anyways
2. System Requirements for the Flight Simulator
I hope by this point you already know that your computer falls under the system requirements, which are
Minimum System requirements: Processor: G4560; Graphics: GTX 1050 Ti; Memory: 16GB RAM; HDD: 80GB Free
Recommended System requirements: Processor: i5-6400; Graphics: GTX 1060 or GTX 1070; Memory: 16GB RAM; HDD: SSD+80GB Free
Optimal System requirements: Processor: i7-7700; Graphics: GTX 1080 Ti; Memory: 32GB RAM; HDD: SSD+80GB Free
If you have a PC it has to be a 64-bit version, Windows 10 system is required.
You also need a functioning Micro-B to USB-A cable
If you have all the requirements now I can proceed to other troubleshooting methods
3. Reinstall the flight simulator
The flight simulator gets updated quite frequently with small bug fixes so it is best if you'd delete the one on your computer and reinstall the latest version from https://www.dji.com/simulator/info#downloads, before installing check the software requirements because not only it is not going to function properly if it is not compatible but it can also damage your computer.
4. Update/refresh Controller Firmware
The Drone's and the controller's firmware must match so after refreshing or updating your drone's firmware you should do the same for the controller.
so to update/refresh your RC's firmware-
Power on the remote controller
Connect it to your computer using a USB cable provided
Open and log into the DJI Assistant 2 software on your laptop
 Select your drone's remote controller
Next, you will see the firmware version
Tap update if you have an older version or tap refresh if it is up to date
Click on "Start Update"
On the next screen, you will see the firmware being downloaded, then transmitted and updating the remote controller
At 100%, you will see the message, "Update Complete"
After the firmware is complete, the controller will restart automatically
5. Downgrade controller's firmware
If refreshing the current firmware doesn't seem to work and the issue doesn't seem to go, you can downgrade the firmware till the next update comes out
You can downgrade your firmware both in DJI assistant and DJI go 4.
To downgrade the controller's firmware in DJI assistant–
Power on the controller
Connect it to your computer using the USB cable provided
Open the DJI Assistant 2 software on your laptop
Log in to the DJI Assistant 2 app and select the device
Next, you will see the firmware version and older versions lined up
Choose the version one below the current version you have
Then click install
Then the drone will automatically restart
To downgrade firmware in DJI go 4
press and hold the menu icon (three horizontal lines in the top right corner) for five seconds and a special firmware menu appears. You can now select which previous firmware version you would like to downgrade to. Check it out.
It is better if you downgrade with DJI go 4 because the controller will follow automatically.
Final choice
If you have bought the software and your Mavic Pro controller is not working you can buy a used supported controller from eBay or other retailers, my favorite controller to use with the simulator is the p4p controller, but get whichever you like and enjoy.