4 secure Ways To Install Older Versions Of DJI GO 4 (Ios+Android)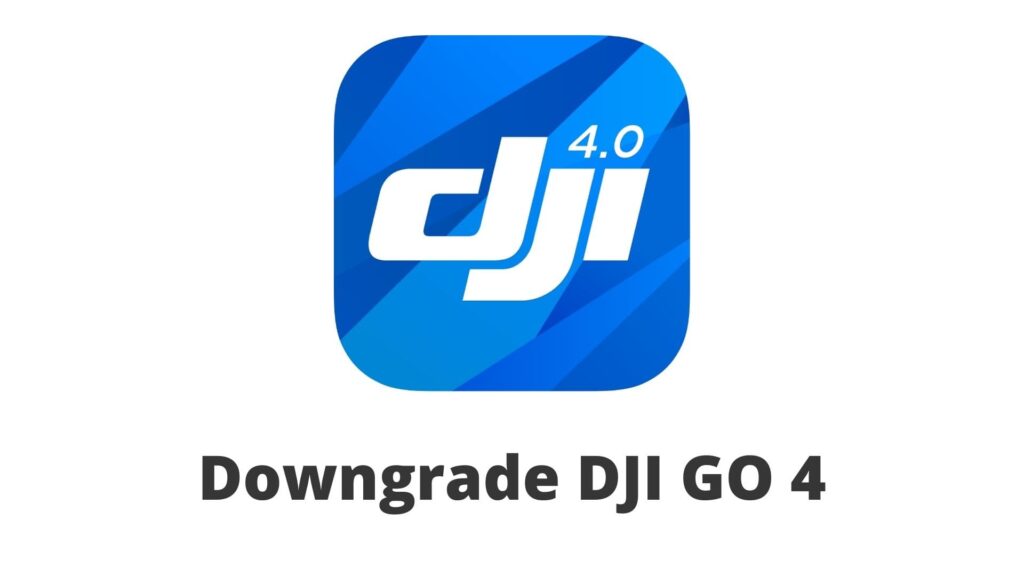 If you are having issues with the current version of DJI Go 4 you can download the previous versions, and as someone who has done that countless times with every other update I wanted to share my experience.
However unlike the drone's firmware, DJI didn't make it simple to downgrade the version of the apps, I mean you can go to a random website from google and download any version you like but it has to be safe.
There are several websites that let you download virus-infected versions of the app and you should definitely watch out because you might even void your warranty for downloading from unverified websites.
What do you mean "DJI will void my warranty if I use the older version of DJI GO 4" you ask? so the thing is, if something happens with your drone DJI will check if it is their fault or the pilot's fault, the way they do that is they check the flight history of the drone which is stored in the DJI GO app, when doing so if they see you were using an older version of their app they might reject the warranty.
Just like they would if you had an accident while using apps such as litchi or autopilot
1. First why do you want to downgrade DJI GO 4?
There are endless reasons why you might want to downgrade the app, like one time DJI decided to put a 15-meter height restriction and I remember thousands of people trying to go back to the previous version, and with every update, there will be bugs and problems.
However before deciding to roll back to a previous version of DJI go 4 you should make sure you are making the right decision, I mean DJI released an update for a reason.
And when you want to roll back, I wouldn't suggest downloading a very old version because the older the version of the app the higher the chance of it not being compatible with the drone's firmware and they can also have a lot of bugs.
Also if you download a very old version of the app it will force you to update to the current version.
2. Downgrading DJI GO for android users
Step 1- Delete DJI go from your phone
The first step is uninstalling the current version you have on your phone
Go to settings
Then go to apps
Click DJI GO
Uninstall the current version
Step 2. Enable unknown sources
On android phones By default, you will only be able to install apps from the Google Play Store and Galaxy store
By enabling the unknown sources setting, you will also be able to install apps from 3rd party websites, which you need Right now.
First open Settings
Tap Security & privacy
Additional settings in the Settings menu
Tap and enable the Unknown sources.
Step 3. Download the version of DJI GO you want
This is where it gets tricky because you want to download a clean version of the app
So you can find all previous versions of DJI go here, I cannot 100% guarantee you, it is safe because the internet can change but this is where I go anytime I want to downgrade my app
After downloading the app, install it but there is one more step
Finnaly. Disbale automatic upgrade
After installing the app it will try to install the latest version again and so you will have to disable that otherwise, you are going to end up where you started.
Open google play store
Go to settings in google play store
Then disable auto updates
Then you are good to GO
3. Downgrading DJI GO for ios users
Installing previous versions of DJI go is way more complicated on IOS devices than android however if you really need it there is no other way.
Step one- Download itunes on your computer
Download iTunes on your laptop, it is an easy and straightforward process, all you need to do is search iTunes on google and go forward from then
Step 2- Download chalres
So I am not a tech guy but Charles is a software used to install previous versions of applications from iTunes, it basically orders iTunes to install a different version of the app pending for install.
Here is a link to download Charles, they have a paid version but we don't need it for this process and you can remove it from your computer once you are done downloading DJI go
Step three- Download DJI GO
1) Within iTunes – search for DJI go
2) Once you find it click on download or get – this will produce a pXX-buy.itunes.apple.com …. link in the session panel within Charles. Copy that link.
3) End the download and shut down iTunes
4) Within charles, click Proxy->SSL Proxy Settings->click Add->add the url from above-> click ok
5) Then click Proxy->Breakpoint settings->click Add->for Scheme choose "POST"-> for Protocol choose "https"-> for Host use the URL from above
Once you get steps 6 and 7 completed, the breakpoints will fire. The XML attribute you need to edit is a few back and forth transactions in, so if you don't see it right away, just click execute until you do.
Once you find the right transaction to edit, pop in the ID for v4.0.8, and when you click execute, iTunes will start downloading that version.
4. DJI GO 4 alternatives
If you can't resolve your issue by downgrading the app you can try other 3rd party apps like litchi and autopilot, so if you don't know what they are
Litchi is one of the best known alternative software solutions to fly your DJI drones, unlike DJI go which doesn't support all DJI products this app supports almost every DJI drone and it gives you more versatility, and freedom on your drone. It is however a paid app and DJI doesnt recommend using it
Autopilot is another alternative to litchi and DJI GO even though I haven't tried for myself it has many great reviews and I suggest you to look in to these two.